Herzo Base (The 16th USASA Field Station)
Even though Voices Under Berlin is set in Berlin, veterans of Herzo Base should also feel themselves right at home. The author did a tour at Herzo Base. He was one of the last ones to leave when the mission moved to Field Station Augsburg. A number of the things described in the novel actually took place at Herzo Base.
Visit The Herzo Survivor Website.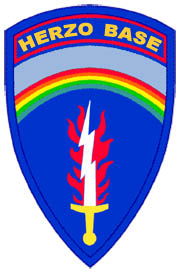 The shoulder patch for US Army Europe (USAREUR) has been modified to create a specifically ASA shoulder patch with a Herzo Base tab. The flaming sword of the USAEUR patch has been replaced by a flaming lightning sword to symbolize ASA's SIGINT role. A lightning bolt is typically used in the insignia of ASA/INSCOM units. You can see this in the insignia for ASA (patch and DUI), Field Station Berlin, Field Station Rothwesten and INSCOM below:

This design is available from CafePress.com on a variety of shirts.
Find Herzo Base Gifts at CafePress
---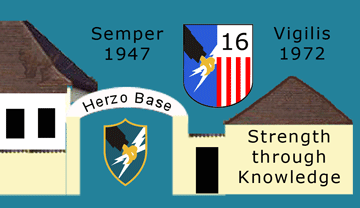 The 16 USASA Field Station at Herzo Base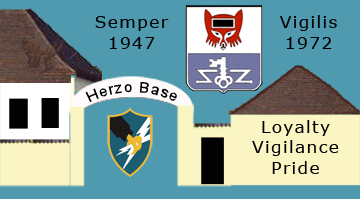 The 318th ASA Battalion at Herzo Base
The Herzo Base Front Gate
The motto for the 16th ASA Field Station was "Strength through Knowledge",
The motto for the 319th ASA Battalion was "Loyalty, Vigilance, Pride",
The Latin motto of ASA was "Semper Vigilis" (English: Vigilant Always).
design by T.H.E. Hill
The Herzo Base front-gate designs pictured above are occasionally available on eBay as a 3.43" x 1.93" fridge magnet.
---
Visit out CafePress.com shop for more items like:
Mugs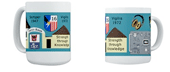 Greeting Cards and postcards
R-390 Fridge Magnets

---
The 318th ASA Battalion at Herzo Base website hosted by Ray Komoski is also worth a visit.